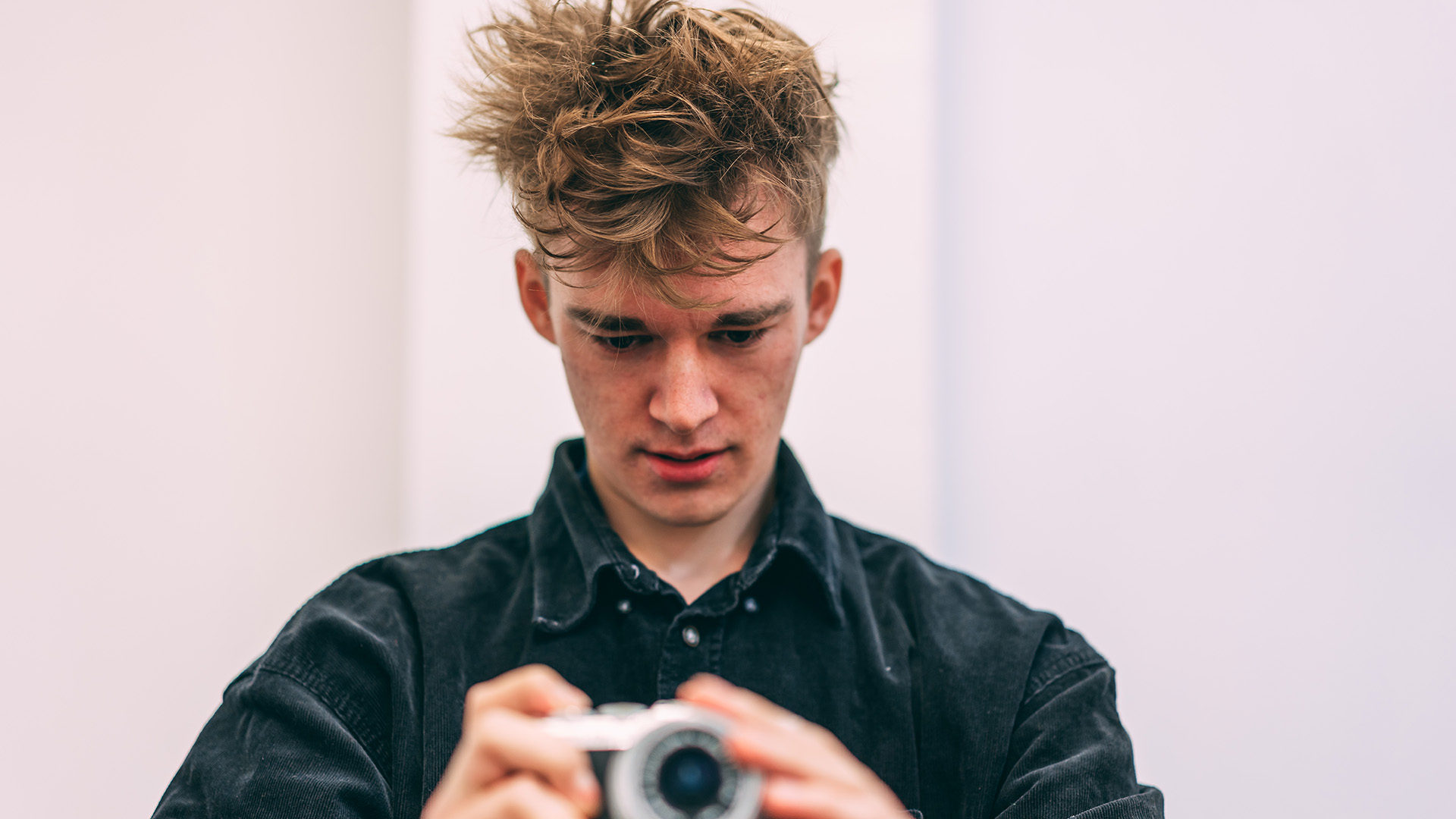 The Cohort
The Cohort is Modern Painters, New Decorator's 12-month career development programme for students and recent grads. The Cohort is an intentional part-time year out for individuals who want to receive teaching, mentoring, and on-the-job training in order to develop their skills working in the visual arts. The Cohort is made up of student interns and graduate volunteers who set aside two days a week for a year to invest in MPND and receive investment from MPND. We're excited to announce that we will be partnering with Webinart to make this opportunity happen. Webinart is a professional development programme run by Creative Leicestershire.
To take part in the Cohort please follow the links below, and request a role description and application form via our contact form. Deadlines for applications is 11 September 2019.
The year is free to take part in, and relevant work expenses are covered. On a monthly basis The Cohort will come together for workshops - run by Webinart - themed around topics such as; marketing, pricing, working with retail, branding, risk management, self-care, working with galleries, event design, working with press, commissions, and sustainability and other professional skills involved with running an arts space and operating as a freelance creative. The Cohort plays a significant role in the life of Modern Painters, New Decorators as they work alongside staff to deliver major projects as part of the programme and are treated as contributors. The Cohort works two days a week 9am-5pm between Thursdays to Saturdays, with allocated dates to take time off throughout the academic year. The programme starts in October, and ends the following September peaking with a celebratory project organized, curated and exhibiting work by The Cohort. As part of The Cohort, individuals receive two years free memberships as an Associate.
The Storyteller
The Storyteller creates narratives around our vision and programme. Storyteller's organize our social media, marketing, and create captivating video and image content that helps tell our story and the story of Loughborough. Storyteller's develop our visual identity, and develop campaigns and projects that prioritize collaboration in order to re-energize the local.
Sign up
The Maker
The Maker dreams up artist-made products and then makes them happen. The Maker works with our team to develop new products such as cards, ceramics and prints, as well as finding products from other creatives from across the UK to stock in the shop. The Maker is involved with visual merchandising, stock checks and helps oversee the retail aspects of the project.
Sign up
The Curator
The Curator brings together artists, communities and objects to create compelling visual art projects. The Curator is both practical and relational. The Curator responds to the themes of our exhibition programme, helping install artwork, managing events, speaking at talk nights, working with and communicating to artists and imagining new projects.
Sign up